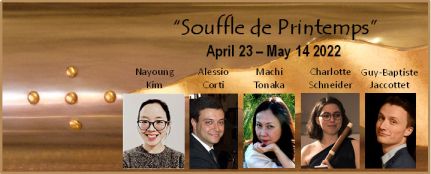 ---
2022 Organ Festival
---
---
"Souffle de Printemps"
April 23rd - May 14th, 2022
AOA Spring Organ Concert Series
Auditoire Calvin
Geneva
---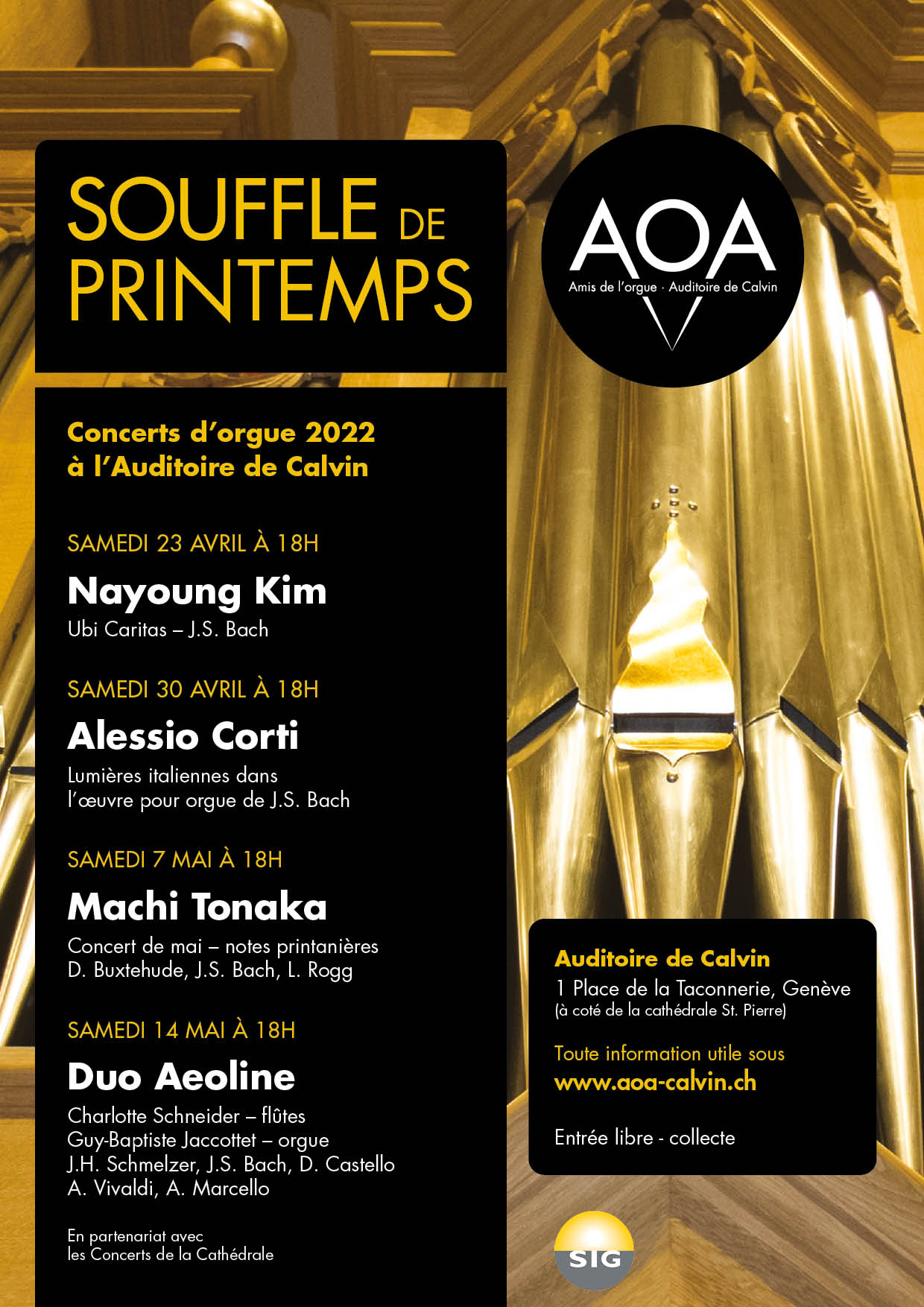 .
---
The 2022 Festival « Souffle de Printemps » promises to be an exciting event. The organists, from widely different cultures: South Korea, Japan, Italy, Switzerland, are united in their dedication to what some call "the King of Instruments", the organ. The festival will begin with solo organ recitals, featuring works by J.S. Bach, Buxtehude, Rogg, Hakim, Vivaldi and many more. The last concert, in partnership with the St. Peter's Cathedral, will feature the "Duo Aeoline", organ and clarinet. Their program will feature works by Schmelzer, Castello, Vivaldi and Marcello.
A glimpse at the performers follows:
From 2009 – 2016 Nayoung Kim was titular organist for the church in Servette, Geneva. At present she is still concertizes and participates with other musicians in diverse musical productions. Concurrently, she works as a graphic artist and is active in the field of social psychology.
Alessio Corti is professor of organ and composition at the Music Conservatories in Geneva, Switzerland and in Verona, Italy. He gives organ concerts in Italy and throughout Europe.
Machi Tonaka is organist co-titular at the Notre Dame Basilica and in St. Joseph's church, both in Geneva. She is also organist titular at the church in Vernier. Machi regular gives organ concerts and works as an accompanist for ballet classes at the Geneva "Conservatoire Populaire ".
Guy-Baptiste Jaccottet is titular organist at the Temple de La Tour-de-Peilz and organ professor at the Montreux-Vevey-Riviera Conservatory (CMVR). M. Jaccottet gives some thirty concerts each year either as a soloist, a cinema concert artist or with other musical artists.
Since 2019, the flutist, Charlotte Schneider teaches "recorder" at the Küttigen-Biberstein school of music in Argovie. She performs regularly, as a soloist or as a member of various ensembles in Switzerland and in other European countries.
The last concert on May 14th in our series is in partnership with the Cathèdrale Saint-Pierre.
"FESTIVAL DE PRINTEMPS" - May 13th - 15th
www.concerts-cathedrale.ch
Free Entry with a Collection at the end of the Concert
With the support of the EPG
---
Programs
---
Saturday April 23rd at 6pm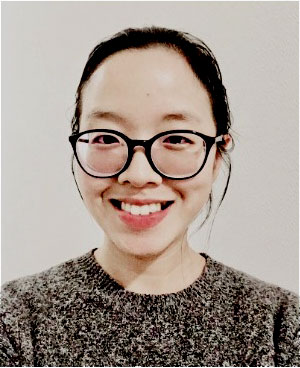 Thème: "Ubi Caritas"
(4 pièces de Bach en relation avec des textes bibliques)
Concerto en la mineur BWV 593
Pastorale BWV 590
Toccata, Adagio, Fugue BWV 564
Prélude et Fugue BWV 532
The text and the program can be found at this web site page : www.lululala.ch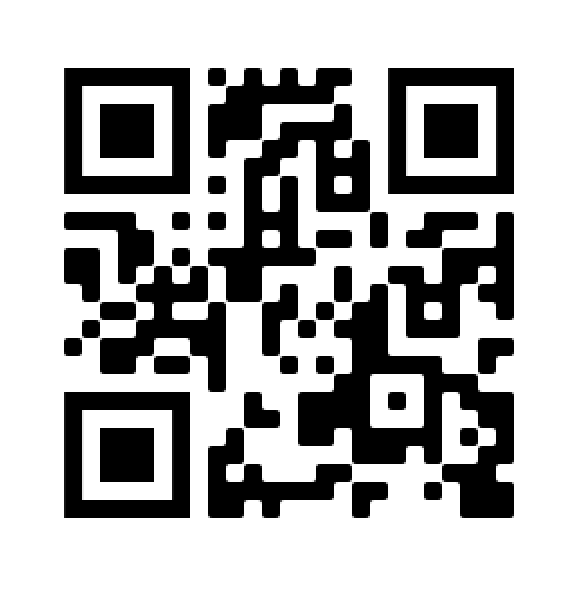 ---
---
Saturday April 30th 2022 at 6pm
Lumières italiennes
dans l'œuvre pour orgue
de Johann Sebastian Bach
JOHANN SEBASTIAN BACH
(Eisenach, 1685 – Leipzig, 1750)
Concerto en ré mineur BWV 596 (d'après Antonio Vivaldi)

1.(Allegro)/Grave/Fuga -

2.Largo e spiccato – 3.(Allegro)

Aria variata alla maniera italiana BWV 989
"Allein Gott in der Höh sei Ehr" BWV 662
(Adagio. Canto fermo in Soprano)
Sonate en trio n.6 en Sol majeur BWV 530
(1.Vivace –
2.Lento - 3.Allegro)
Toccata, Adagio et Fugue en Do majeur BWV 564
---
---
Saturday May 7th 2022 at 6pm

Concert de mai, notes printaniéres


Dietrich Buxtehude (1637 - 1707)
Toccata en F majeur BuxWV 156
Num komm, der Heiden Heiland BuxWV211
Ein feste burg ist unser gott BuxWV 184
J. S. Bach (1685 - 1750)
Fantasia super: Komm, heiliger Geist, Herre Gott BWV651
Schmücke dich, O liebe Seele BWV 654
Prelude et Fugue en do mineur BWV546
Angelo Camin (1913 - 1987)
Scherzo
Naji Hakim (1955 - )
Antienne
Lionel Rogg (1936 - )
Toccata capricciosa
---
---
Video May 7, 2022, Machi Tonaka, by Cao-Thang Jeffrey Pham :
---
Duo Aeoline
Saturday May 14th at 6pm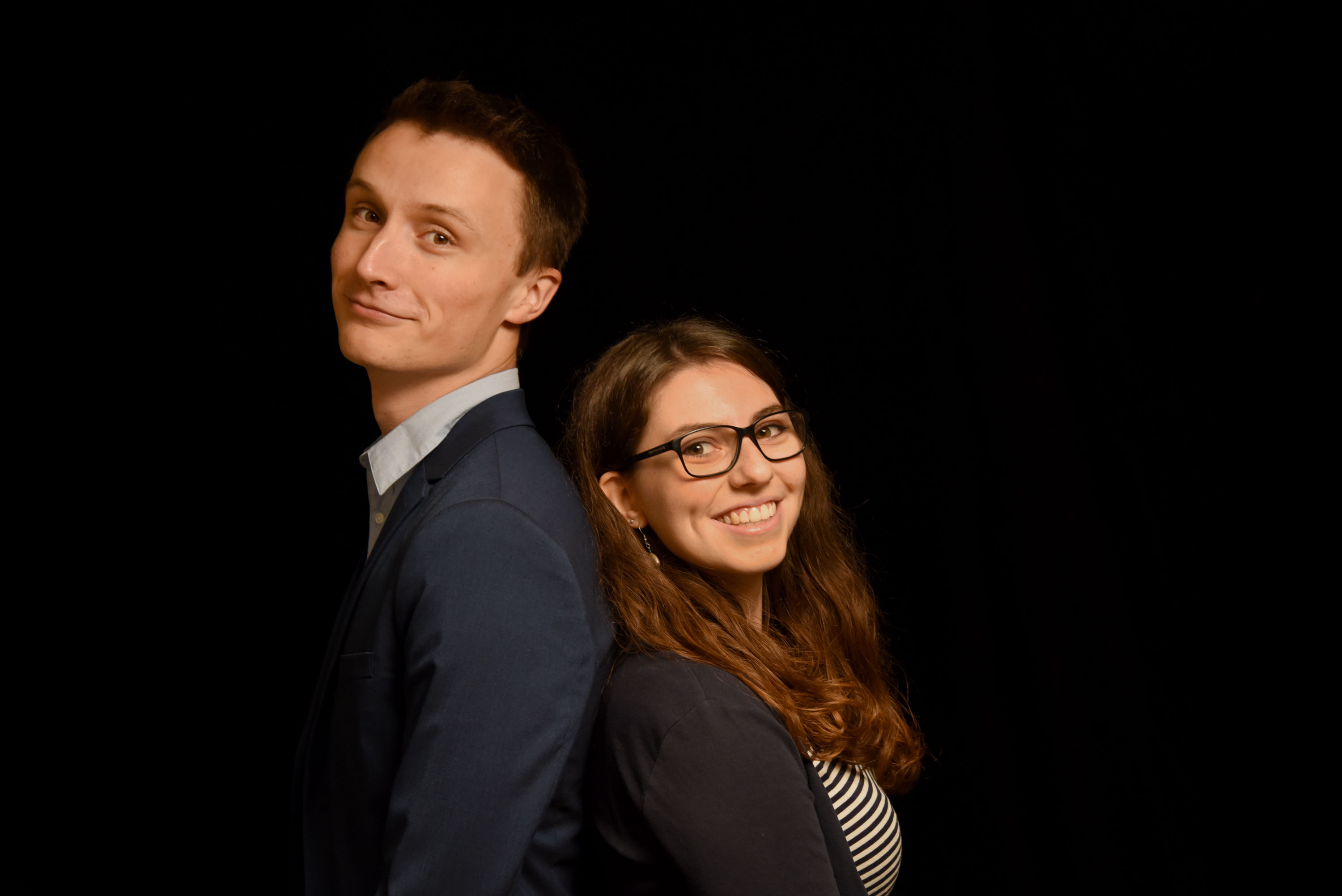 Johann Heinrich Schmelzer (1623-1680)
Sonata Seconda
Johann Sebastian Bach (1685-1750)
Sonata per la Flaute Traversière e Basso e-moll BWV 1034
I – Adagio ma non tanto
II – Allegro
III – Andante
IV – Allegro
Dario Castello (1602-1631)
Sonata Prima
Antonio Vivaldi (1678-1741)
Nisi Dominus, RV 608 : IV – Cum dederit
Johann Heinrich Schmelzer (1623-1680)
Sonata Cu Cu a Violino Solo
Alessandro Marcello (1673-1747)
Concerto in Re minore per oboe, archi e basso continuo
I – Andante e Spicato
II – Adagio
III – Presto
Dario Castello (1602-1631)
Sonata Seconda
---
---
Photo Gallery
Alessio Corti - 30 avril 2022 :
.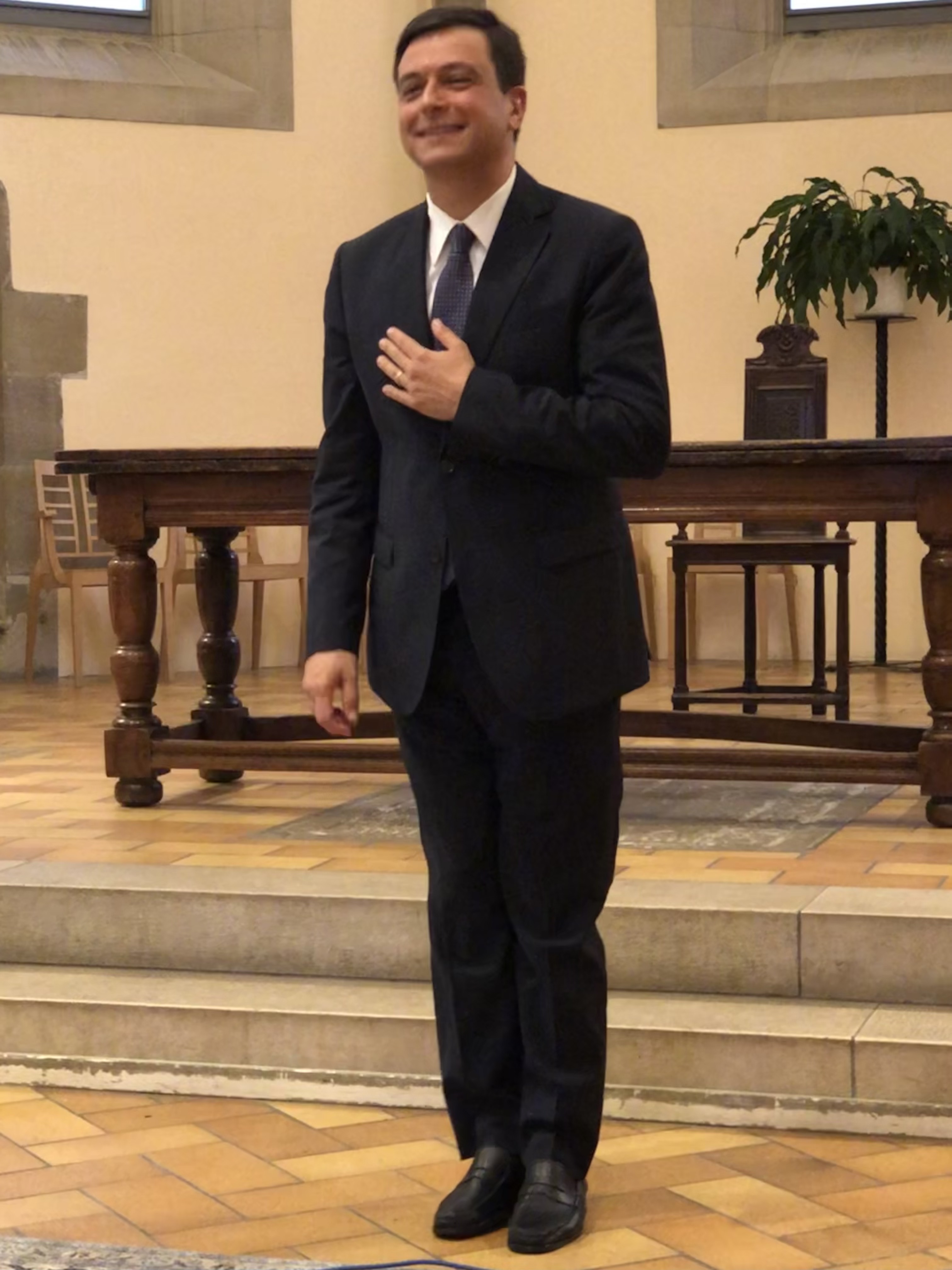 .
---
---