Volubilis
---
Profile
The Women's Choral Ensemble "Volubilis" was created in 1997 by Agnès Snyder.
It consists of thirteen singers who have had a great deal of experiences singing in well known local choirs such as, The Sestina, The Geneva Motet, and the Otto Voci, among others.
Some of the singers are professionals, others, highly skilled amateurs. All of them live in the area surrounding Lake Geneva. They enjoy rehearsing together in a dedicated and precise manner to achieve highly professional results.
Their repertoire extends from the Baroque Era to modern music. They specialize in works specifically written for Women's Voices as well as adaptions of choral pieces written for a Mixed Choirs. Their programs include sacred and profane music, a cappella or accompanied pieces, often in many different languages; Latin, Czech, German, English and French.
Volubilis has given numerous concerts in the French part of Switzerland as well as in France. Its success is due to its musical quality as well as to its versatility and the beautiful blend of voices that make up this exceptional Ensemble.
AOA Festivals
Click a flyer image below to see details of the programs, other artists and related media :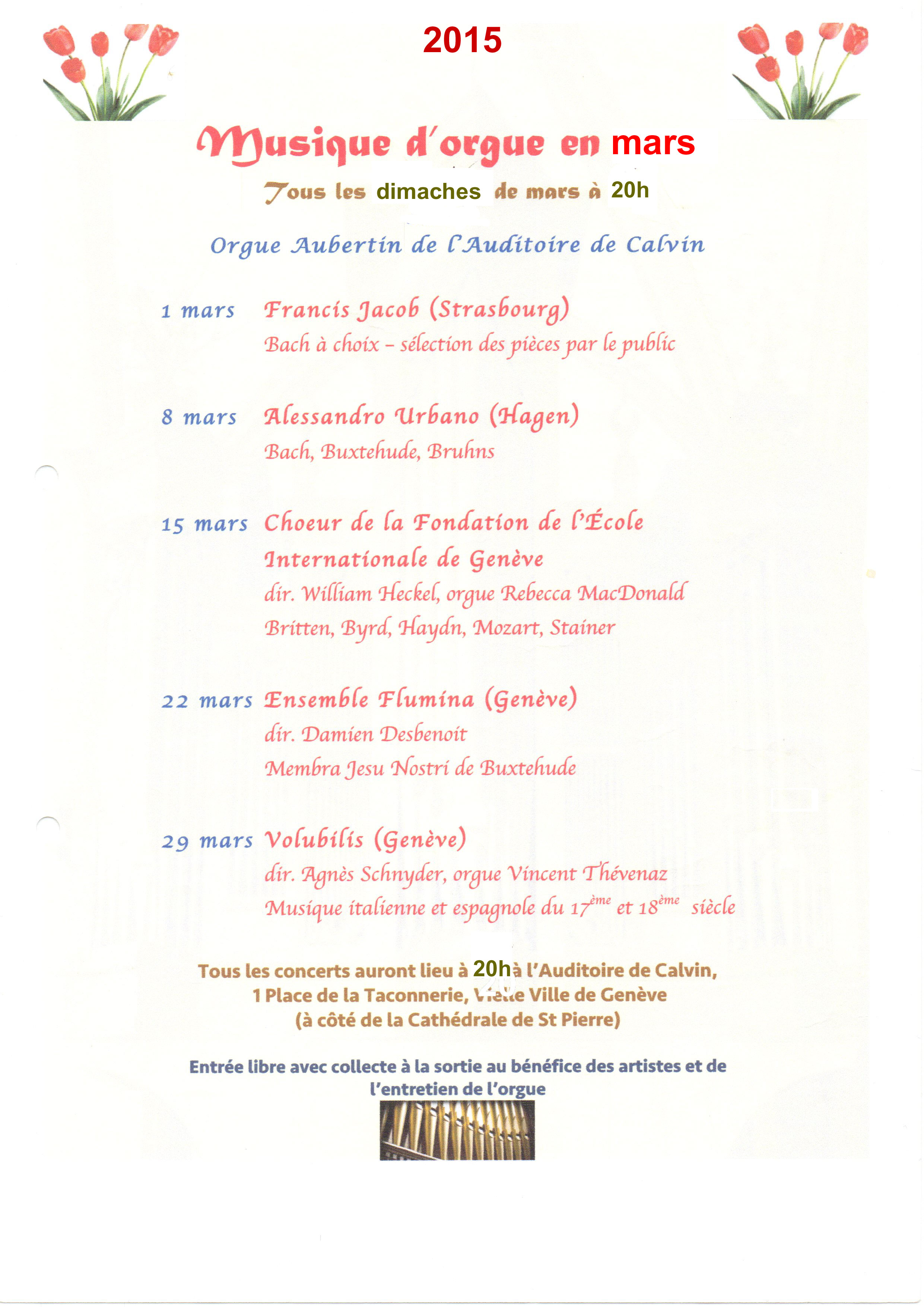 E-mail & Links
---