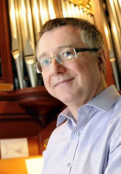 Henri-François Vellut
---
Profile
Henri Vellut was born in France. At age four he began to study the piano and then at thirteen, turned his attention to the organ.
At university, he studied engineering and has a Diplôme from the Ecole Centrale de Paris.
From 1977 until 1980 he lived in Bremen, Germany. There he continued his organ studies by studying north german baroque organ music with Jan Goens, contemporary organ music with Szigmond Szathmary and romantic organ music with Hans Heintze.
In 1980 he moved to Geneva and was awarded the Ist Prize in Virtuosity under the tutelage of Lionel Rogg, at the Geneva Conservatory. He was awarded two additional prizes : Prix Otto Barblan and Prix Rochette in improvisation.
M. Vellut has concertized in various countries : Switzerland, France, Germany, Sweden, North America and South America.
Since 1981 he is the titular organist at the Temple in Aubonne. He is also director of Academic structure at the Rosey School in Rolle.
In 2010 he started a series of concerts entitled « Matinés Musicales » at the Temple in Aubonne on Sundays. In the fall of 2021 M. Vellut gave his 70th concert in this series.
After ten years and 96 concerts the series has turned into an Evening Aubade ; concerts are at 18h.
Interview with Henri-François Vellut by Nayoung Kim Millius, May 2023 (Click here!)
AOA Festivals
Click on the image below to view more information on the program that has been performed: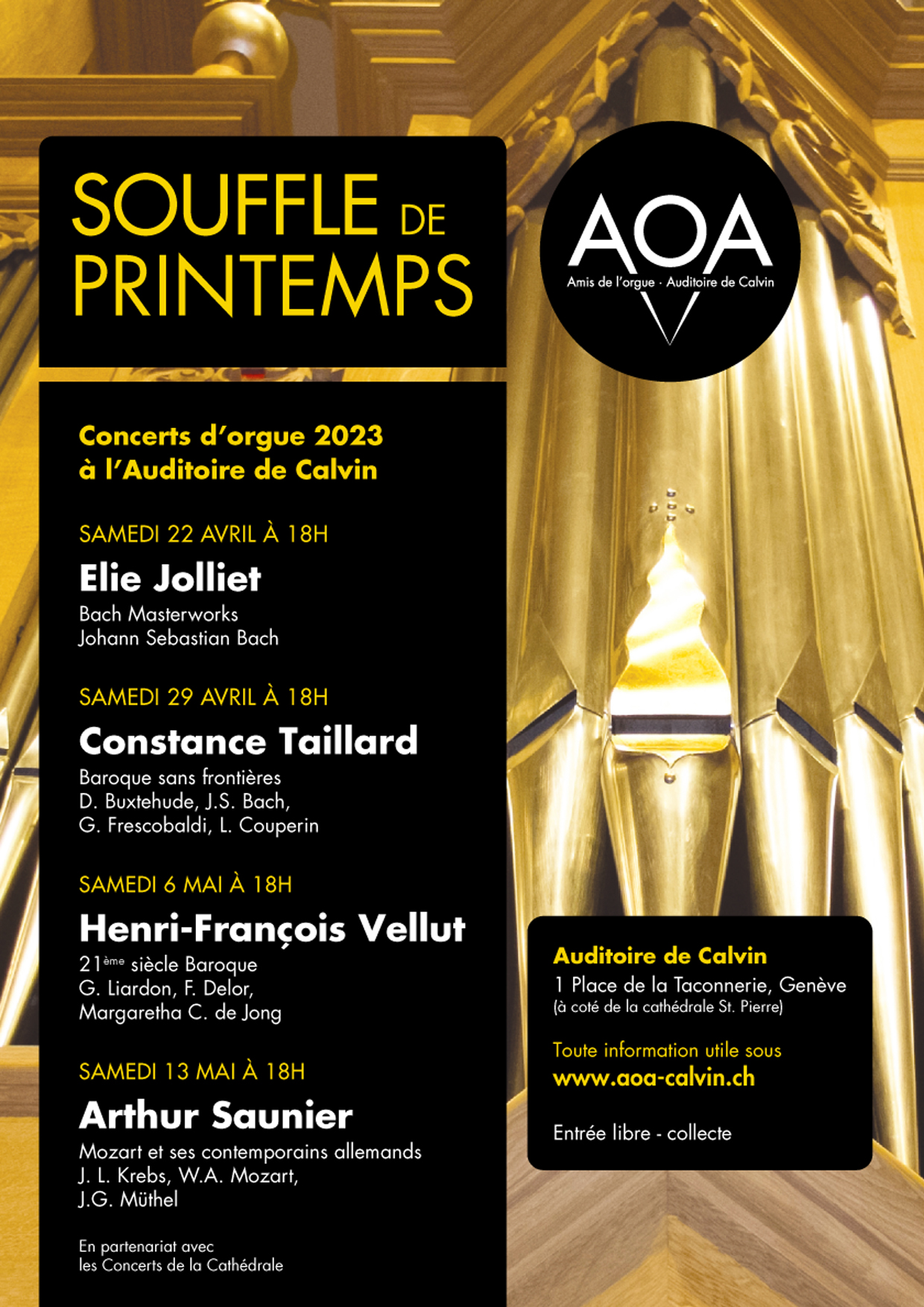 .
E-mail & Links
---