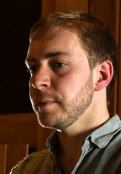 Elie Jolliet
---
Profile
Elie Jolliet, a Swiss musician, was born in 1994.
He finished his initial musical education in 2018 with a Masters of Interpretation under Benjamin Righetti's tutelage at the Haute Ecole de Musique in Lausanne (HEMU). He graduated with distinction and was awarded a prize.
Mr. Jolliet is particularly interested in baroque music. He is proficient on the organ and the harpsichord and is a choral director (He obtained the choral conducting diploma "Certificate CHI in 2018).
In addition to his church responsibilities both in the parishes of Köniz and Hasle near Burgdorf (director of the church choirs), and at Müri-Gümligen (organist titular), Mr. Jolliet regularly concertizes as a soloist, continuo player, accompanist, and orchestral organist as well as a choral director.
At the 2016 Migro Cultural Percentage awards he was a laureate and received a scholarship. He was also a finalist in the Mendelssohn Organ Contest in Aarau , 2015.
In addition to being a concert artist, Mr. Jolliet is interested in church music in general, as evidenced by his role as a regular contributor to the publication, Musik und Gottesdienst, and as a member of the Board of Directors and Secretary of the International Circle of Hymnological Studies.
At present he is preparing his doctoral theses at the University of Berne. His subject is the "psautiers bernois" or the "hymn books" published in Berne from the 17th to the 19th centuries.
Interview of Elie Jolliet by Nayoung Kim Millius, April 2023. (Click here!)
AOA Festivals
Click on the image below to view more information on the program that has been performed: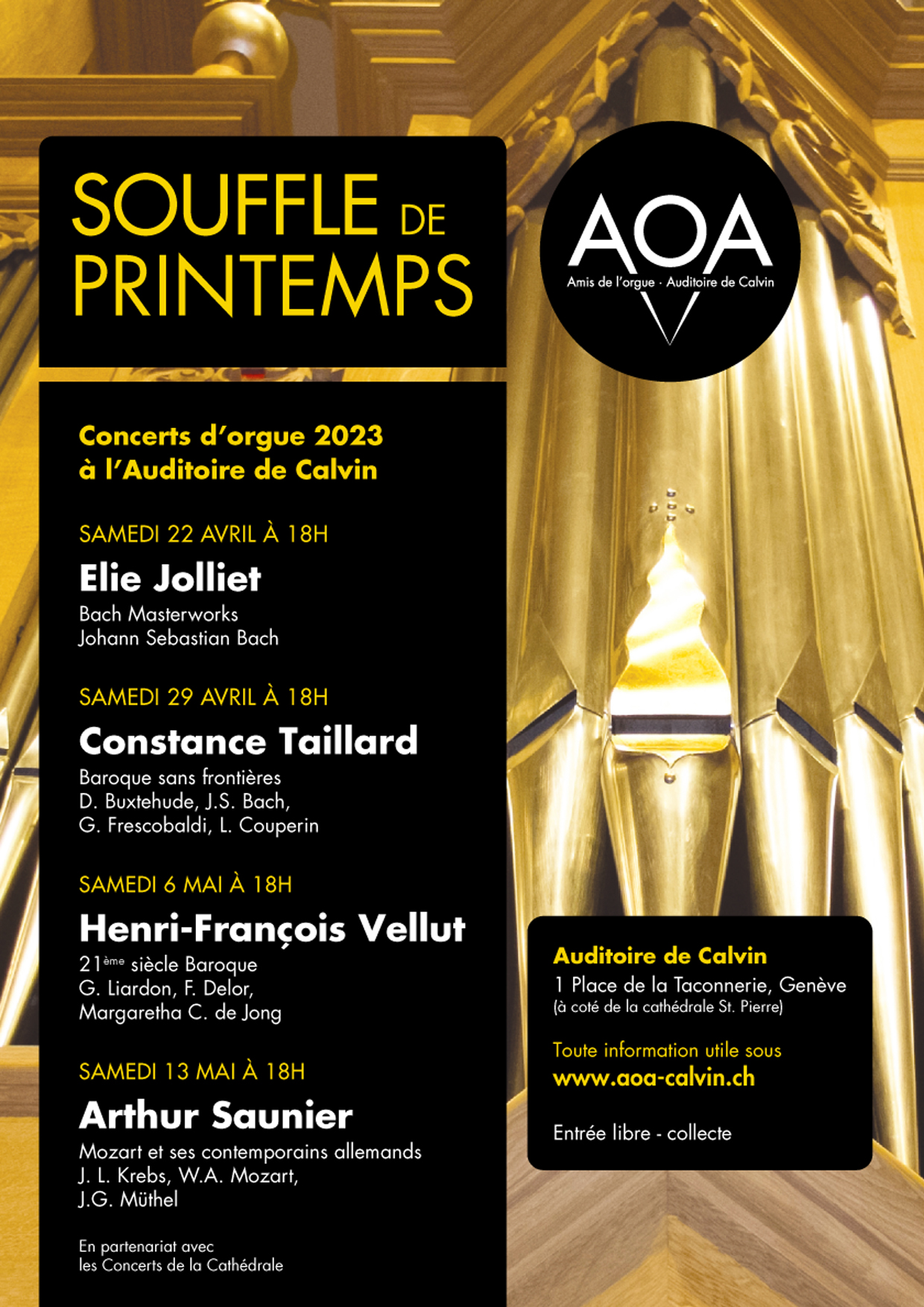 .
E-mail & Links
Web : https://www.eliejolliet.ch/
---