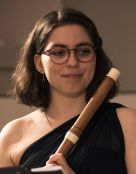 Charlotte Schneider
---
Profile
The Swiss flutist, Charlotte Schneider, began her musical studies in Neuchâtel and received her certificate in preprofessional studies on the recorder with distinction from Neuchâtel Conservatory of Music in 2014.
In parallel with her study of the recorder, Charlotte also studied the traverse flute, lyrical vocal instruction, harpsichord and is an active member of the l'Avant Scene Opèra company. She continued her training in Lausanne for two years.
Since 2016 she has studied different types of historical recorders and flutes at the Schola Cantorum Basiliensis under the direction of Conrad Steinmann, Marc Hantaï, Han Toi, Kathrin Bopp, Andreas Böhlen and Johanna Bartz.
In 2021, she received her Master degree with distinction in teaching (recorder) and is actually pursuing her studies for a Master degree in Performance (Flute).
Charlotte is active as a performer in Switzerland and other European countries as a soloist and as an ensemble player: Duo Aeoline(recorder/flute and organ) Hortus Amoris (early music), Duo Aeoline (recorder/flute and organ), Duo sol&luna (recorder/flute and keyboard instruments), Echo Temporis Consort (Renaissance recorder consort), Ensemble Phaedrus (Renaissance flute consort), Echo Temporis Consort (recorder ensemble) et Duo sol&luna (flutes and keyboards).
Since 2019, Charlotte teaches recorder at the Küttigen-Biberstein music school in Argovie.
Charlotte won 1st prize in the 2021 International Contest for solo recorder « MOECK/ SRP Recorder Solo Competition » in London and has also been a winner many times as a soloist and an ensemble player in the prestigious musical "Concours Suisses " for young people .
AOA Festivals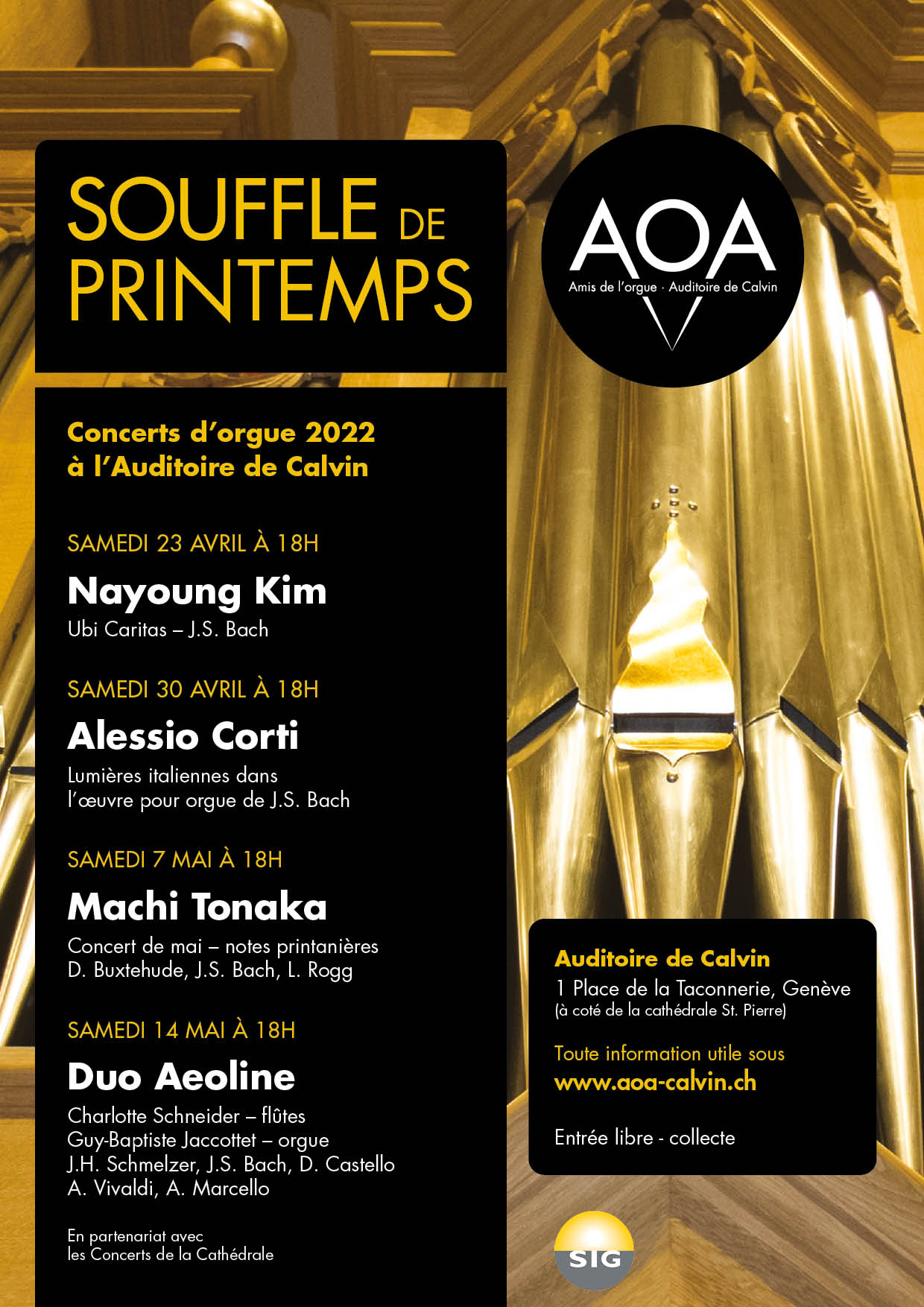 .
E-mail & Links
---